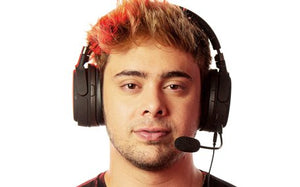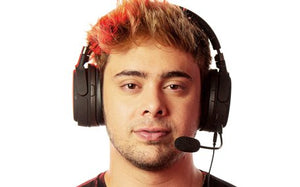 YoDa
Location: São Paulo, São Paulo, Brasil
Platform: PC/PS4/VR
Favorite Games: League of Legends, Sea of Thieves, Grand Theft Auto
As a young child, Felipe Noronha used to perch on his father's lap and watch as his dad would enjoy playing some video games to wind down. The joy of family time and gaming had a major impact on young Felipe, as evidenced by his esports career, and the fact that he uses his mouse left-handed like his dad, despite being a righty.
Felipe has lived and breathed esports for over 7 years. He started out as a pro League of Legends player for the teams Fit4Fight and LegendsBR. He built up a reputation, changed his handle to YoDa and eventually moved on to the team Red Canids where he helped them triumph in the CBLOL Split 1 playoffs in 2017, and finish atop the BRCC in Split 1 of 2019.
In 2017 he also launched his talk show, "YoTalkShow" which hit over 114,000 simultaneous viewers, broke audience records for Brazilian Twitch, and trended on Twitter. He's since launched his own company, SehLoiro, which is focused on gaming projects, merchandise, and culture. Gaming's been in YoDa's blood ever since his childhood, and it looks like it's there to stay.
As someone who's run the entire gamut of gaming from casual observer to professional player and national champion, YoDa knows the importance of high-quality, reliable gaming gear. That's why he chooses HyperX for his headsets, peripherals, and internals. Whether he's trying to chat with his fans, or make them rise in the stands, YoDa knows that he can always count on HyperX gear and accessories.
If you run into YoDa online, we'd recommend not going mid. Champions don't like to lose, and he's going to be bringing the HyperX advantage with him.