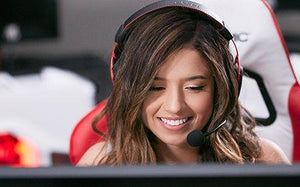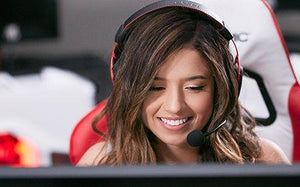 Pokimane
Location: Los Angeles, CA USA
Platform: PC
Favorite Games: League of Legends, Fortnite

Pokimane began her streaming career as a League of Legends streamer. Sensing the opportunities of the platform, she made the tough decision to divert from the chemical engineering career path and left college to move to Los Angeles and stream full-time. She then dabbled in IRL content and branched out into Fortnite, where she currently stands as the game's top female streamer. In addition to her noteworthy streaming achievements, she's also created a widely successful merchandise line.

As the top female Twitch streamer in both followers and average concurrent viewership, Pokimane definitely knows the value of having a reliable headset that provides supreme comfort for session after session of gaming and interacting with her fans, and that's why she chooses HyperX. HyperX headsets are lightweight, luxuriously comfortable and provide the audio quality needed to hear her opponents and converse with her audience.
Download Wallpaper
Videos
Get to know Poki with these exclusive videos.
Game and Go | HyperX Cloud MIX
Whisper Challenge with HyperX Cloud Alpha
Livestream: OfflineTV at Six Flags