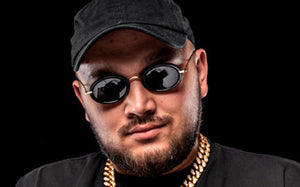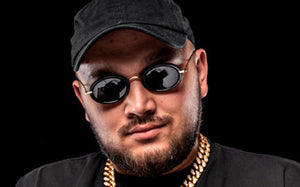 Kyivstoner
Location: Kyiv, Ukraine
Platform: PC, PlayStation
Favorite Games: DotA 2, Grand Theft Auto, CS:GO, World of Warcraft
Kyivstoner grew up in Kyiv, living a pretty standard life. He decided to start filming interesting, raw video sketches while he was in school, and he soon found that his videos really resonated with people coping with tough lives in cities around the world.
In 2017, Albert decided to go his own way and forge his own path as a solo artist, and began releasing tracks as Kyivstoner. His popularity exploded, and videos of his most popular tracks on YouTube have soared into the tens of millions. While his start was rising, he caught the attention of Natus Vincere, and started doing collaborative work with them, building on a love of gaming that Kyivstoner had discovered in the early 2000s.

Now, when he's not dropping new music for his fans, you can find him on his Twitch stream, playing Grand Theft Auto, CS:GO, or DotA2 for his masses of fans. As someone who's both a streamer and a musician, Kyivstoner knows that audio quality is key when it comes to headsets and microphones. That's why he chooses HyperX. Ultra-comfortable Cloud headsets let him stream and go out to his fans with crystal-clear communication.