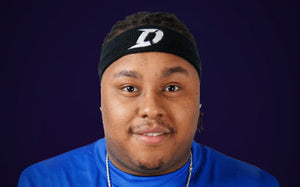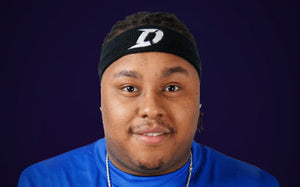 Dimez
Location: Dallas, TX, USA
Platform: Xbox
Favorite Games: NBA 2K/Call Of Duty/Fortnite
"And with the #1 pick in the 2018 NBA2K League Draft…"
Artreyo Boyd grew up in Cleveland, Ohio, and like a lot of kids, he fell in love with the game of basketball. Unlike most people who get a taste for the game, though, the aspect of the game that appealed to Artreyo wasn't shooting or scoring, it was dropping slick passes to teammates. His love for the assist earned him the nickname "Dimez", a moniker he carried into the digital world.
Dimez quickly got a feel for NBA2K and started racking up Ws and views alike. Then, when the NBA2League All-Star Tournament rolled around in February 2018, Boyd showed his fans and foes alike that he was a different breed, as he rolled through the competition and hoisted the trophy. From there, it was on to the bright lights of Madison Square Garden, where during the league's inaugural draft, Adam Silver called out the young 23-year-old from Cleveland's name as the first ever #1 draft pick.

If there's one thing that rivals Dimez's love for winning and basketball, it's interacting with his fans. As a HyperX hero, he hopes to inspire others to believe in themselves, and to chase their dreams, no matter how unbelievable they might seem. Dimez also knows that if you're going to chase those dreams, you're going to need to have the right gear, and that's why when Dimez steps on to the virtual hardwood, he suits up with HyperX.
HyperX is the official headset sponsor of the NBA2K League and the chosen headset of Dimez because our headsets are comfortable, reliable, and have great audio quality. Teamwork is critical when you're gunning for a championship, so make sure you've got the crystal-clear communication and audio advantage that HyperX provides. If you're lacing them up against Dimez online, just remember he's coming at you with the HyperX edge.