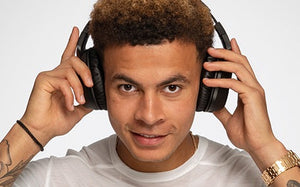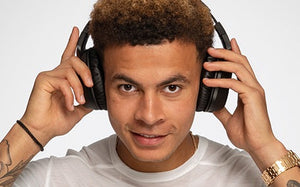 Dele
Location: Tottenham, London, England
Platform: PC, PS4, Xbox
Favorite Games: Fortnite, Call of Duty, FIFA
The world demands the qualities of youth. Not a time of life, but a quality of imagination. A predominance of courage over timidity. Dele epitomises these virtues.

In little over three years Dele has rocketed from the third tier of English football to the shining lights of the UEFA Champions League Final. The Tottenham Hotspur star first announced himself to the world in a game against Real Madrid CF in 2015 and has since gone on to win two PFA Young Player of the Year awards, embodying the startling rejuvenation of English football.

A sleeping giant rapturously awakened, Dele played a leading role as England took the 2018 FIFA World Cup in Russia by storm. Scorer of the goal against Sweden that sent England to their first major semi-final in 28 long years, and the man with the assist that sent Spurs to their first ever UCL final, you would be forgiven for believing Dele was a veteran upon the grandest of stages. His Russian odyssey was a far cry from his time at the fringes of professional football just three short years prior.

Dele is famous for his humorous and eclectic personality, his edge while playing the game and, of course, his undeniable talent. His style away from the game reflects this as he was selected to feature in GQ, and remains the youngest player to have an eight page feature in the publication.
In regards to gaming, he is a passionate gamer and considered one of the best Fortnite players in the current England squad. He has previously worked with developers EA Sports and Activision and in 2018 he launched his Twitch channel. The first England player to do so, he has already amassed over 1m views.

As someone who takes their style, their comfort, and their gaming very seriously, Dele knows that finding the right headset is key to success while battling online. Just as a balky pair of boots can be the difference between rippling the back of the net and sending a shot into Row Z, a poor-quality, uncomfortable headset can be the difference between being crowned the champion and being first blood. When it comes to gaming audio, Dele chooses to gear up with HyperX.

Dele's not resting on his laurels. Despite reaching greater heights than many of his peers at such a young age, he knows that he needs to keep striving, fighting, creating, and innovating in order to be the best he can be. At HyperX we share those same pursuits, and that's why we're proud to partner with Dele. So, sing it with us now, #HyperXFamily…

"We've got Alli, Dele Alli…"