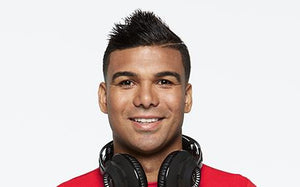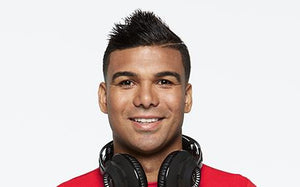 Casemiro
Location: Madrid, Comunidad de Madrid, Spain
Platform: PC
Favorite Games: FPS and Basketball
The Real Madrid and Brazil National team midfielder is a consummate teammate, the type of player any player would want alongside them on the pitch, a performer that any coach would want to have on his team. Born Carlos Henrique Casimiro in São José dos Campos, São Paulo, Brazil, Casemiro understood that he was going to have to fight hard and put in the work to get ahead in life. As an older brother, he worked to take care of his family and, at the same time, played for the São Paulo youth squad.

In 2010 he made his debut in Brazil's Série A São Paulo at the age of 18 and quickly attracted the attention of major European clubs. Interest only picked up after 2011 when he made his debut for the Brazilian national team, and Casemiro has since accumulated a total of 32 caps for the Seleção. In 2013, Real Madrid signed him and ran him out as a sub in a thrilling Champions League quarterfinal against Borussia Dortmund. The Merengues emerged from the tie as the victors and went on to hoist the club's tenth Champions League trophy. In the following season, Casemiro was loaned to Porto FC, until Real Madrid activated his buy back clause. 
Since Case's return, Madridistas have celebrated unprecedented Champions League glory, as Real Madrid became the first club in modern history to claim back-to-back-to-back titles, which they did in 2016, 2017 and 2018, reigning in Europe for over 1000 consecutive days. Case's 2016-2017 Real Madrid season featured the greatest trophy haul in club history, (UEFA Super Cup, FIFA Club World Cup, Champions League, and La Liga title) and Casemiro is the only Real Madrid player who has won four Champions League titles in four seasons.

But Case is not content with dominating on the pitch for club and country, he is also a passionate competitor who takes his FPS and basketball games just as seriously. Just because he's not patrolling the midfield of the Bernabéu doesn't mean you can take him lightly, because Casemiro's the type of player that does not like to miss a single shot. With the superior studio-grade sound stage of his HyperX Cloud Revolver S, he'll hear you coming from miles away and have you in his sights before you realize it. Whether he's defending his goal or defending his squadmates, if you come at Casemiro, you can't come at him soft, or you'll end up in a heap on the ground.