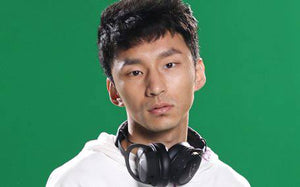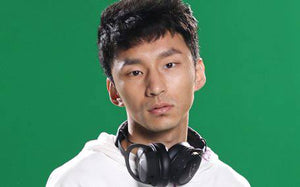 Zhao Qiang
Location: Beijing, China
Platform: PlayStation, Xbox, Nintendo
Favorite Games: NBA 2K
Zhao Qiang is one of the most famous players in the Chinese streetball (jieqiu) scene. With his ability to use his lightning-quick dribble moves to discard his defenders, he earned the nickname "ISO", because his playmaking in isolation situations was haw-dropping. ISO didn't just get these skills overnight, though. If you ever see him play, it's obvious that his arsenal of smooth spin moves, scoop shots, and devastating ankle breakers are the result of a burning desire to improve, and thousands of hours of hard work on the hardcourt.
Sometimes, though, the spirit is willing, but the flesh is fragile. When injury struck in 2016, isolation took on a different meaning for Zhao Qiang, and it was during that time in his life that he returned to one of his former passions, video games. ISO turned to 2K to keep his competitive fires burning, and to develop a more thorough understanding of basketball. Zhao also discovered a love for MOBA games and can often be found enjoying those in his downtime, as well.
Whether it's on the blacktop or the internet, ISO knows that communication is key to getting the best out of your teammates, and for that reason, Zhao Qiang chooses HyperX. As a man who spends a lot of time outdoors, portability is key for ISO, which is why he rocks the Cloud MIX and Cloud Earbuds. If you lace them up against ISO online, make sure to get your thumbs taped up, because Zhao Qiang loves to compete, and him and his team are coming with the HyperX audio advantage.