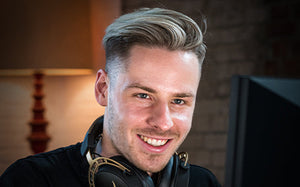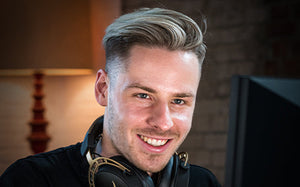 Rewinside
Location: Köln, North Rhine-Westphalia, Germany
Platform: PC
Favorite Games: Minecraft, Fortnite
Sebastian "Rewinside" Meyer is one of the largest streamers in all of Germany, broadcasting to his over 1.3 million followers on Twitch and 3.1 million subscribers on YouTube who tune in to see his energetic, frenetic brand of entertainment.
Rewinside's love for gaming started at around age 6, when he discovered Age of Empires, and from there, he started diving into console gaming on the GameCube, and then got into online competitive games. Once he discovered Minecraft, something completely clicked, and Sebastian's engaging love for the game quickly found an audience on YouTube and twitch. He has a great love for his community, which is evident from the way he interacts with them, but he also has a great love for the global community at large. Since 2016, he's run a 24-hour charity stream benefitting underprivileged people around the world, and is not afraid to lend his voice to boost awareness and support for social issues.
Gaming and streaming are only part of Rewinside's life. He's also shown a passion for DJing and producing music under the name "notsocool." Rewinside also hosts a show called "The Entertainers" on the Joyn streaming platform where he interviews and interacts with famous celebrities from traditional to get their perspectives on a number of topics. A multi-faceted, multimedia mogul, Sebastian Meyer is a star on the rise.
As someone who knows about all aspects of streaming to a community of millions, one of the most important pieces of gear for Rewinside is a comfortable headset that he can wear for hours at a time. That's why he chooses to use great-sounding, ultra-comfortable HyperX headsets. Whether he's streaming, interviewing, or creating content, HyperX headsets are the preferred gear for Rewinside.