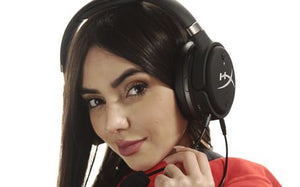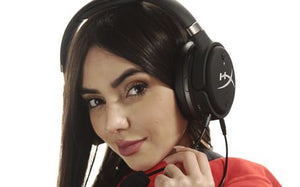 Nyvi
Location: São Paulo, São Paulo, Brasil
Platform: PC
Favorite Games: World of Warcraft, PUBG, Rainbow Six, and many retro games
Nyvi Estephan is one of the most recognizable faces in the world of Brazilian esports. Hooked on gaming from an early age by the Super Nintendo her brother received as a birthday gift, she soon pivoted from not just playing games, but also organizing tournaments and building up the local gaming community.
That love grew and grew to the point where she put her career in fashion behind to focus her attention on her true passion, gaming. Over the past 6 years, Nyvi's worked as an esports presenter for the likes of Rede Globo, the largest television channel in Latin America, as well as for e-SporTV, SporTV and Ubisoft esports. She hosts and performs interviews for the biggest tournaments and at the biggest esports awards shows. An inspirational force, she proudly embraces all aspects of her personality, and shows the world her true self; a strong, feminine, happy, diehard gamer. In response, the gaming community has embraced Nyvi right back, voting her Best Presenter in Latin America, and 3rd in the World in 2019.

Nyvi Estephan doesn't compromise when it comes to her life, so she definitely doesn't compromise when it comes to her gaming gear. Her gear needs to be reliable, high-quality, and stylish. That's why Nyvi chooses to use HyperX. From luxuriously comfortable Cloud headsets with great audio quality, to the lightning-fast DRAM and SSDs that get her into her games quicker, to the dynamic RGB lighting of Alloy keyboards and Pulsefire mice, we've got everything she needs.
If you're at the top of your game and battle your way to a world championship, you may be lucky enough to find yourself fielding questions from Nyvi someday. It's a long way to the top, so you better make sure that you have the HyperX advantage, just like Nyvi Estephan.