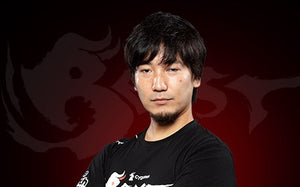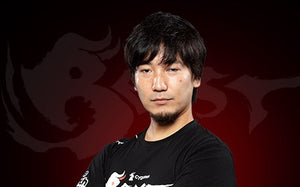 Daigo
Location: Adachi-ku, Tokyo, JPN
Platform: PlayStation
Favorite Games: Street Fighter
Some prodigies start off so dominant that it almost seems like a foregone conclusion that they will achieve greatness. When Daigo Umehara was still in his teens, he racked up a 287-match win streak in the arcade while playing the game Vampire Hunter, a streak that only came to an end because the arcade had to close for the day.

Before he celebrated his 18th birthday, Daigo had already celebrated his first tournament victory, claiming the GAMEST Vampire Savior crown back in 1997, his second ever tournament. He established his presence on the international scene when he won Capcom's official Street Fighter Zero 3 tournament in Japan, and then was flown to San Francisco to take on Alex Valle in the Grand Championship. Daigo came from behind to claim the title in a 2-1 victory.

From there, Daigo's legend only grew, reaching a crescendo with what is arguably known as the single most iconic moment in competitive gaming history, his full parry of a Chun-Li Houyouku-sen with nothing but his final tick of life to steal a match from Justin "JWong" Wong at Evo 2004 in front of a raucous crowd.
Daigo further cemented his legacy with Street Fighter IV and Super Street Fighter IV Evo victories in 2009-2010.
Daigo has been competing at the top levels of international esports for nearly as long as esports itself has existed. With 20+ years of competition under his belt, and numerous championships to his name, Daigo still has the skill and the competitive fire to be a titan of the Street Fighter scene today. He's a regular fixture among the top ranks at international tournaments and racks up premier wins each year. When he plugs in to play, he does so equipped with the comfort and clarity of HyperX headsets. If you find yourself in a head-to-head showdown with Daigo online, you'd better be equipped with HyperX gear, and you probably shouldn't try to beat him with chip damage.