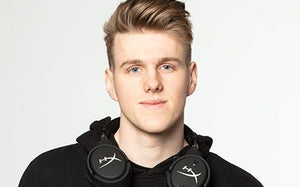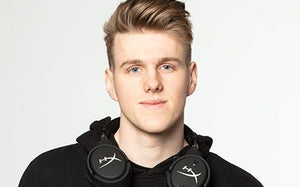 Lachlan
Location: Brisbane, Queensland, Australia
Platform: PC
Favorite Games: Fortnite
Lachlan – YouTube Streamer and Content Creator
Lachlan Power began his YouTube career as a hobby in 2014. Initially starting out as a Minecraft streamer, Lachlan then transitioned to Pokemon Go and traveled around the world to create gaming content for his audience. After rapidly growing his fanbase into a dedicated community, he decided to take the leap and jump into content creation full time.
In 2017, with the rise of Fortnite, Lachlan's audience exploded and he catapulted into the ranks of the top 10 gaming streamers in the world. With an eye on creating high quality videos for his 12 million subscribers, he is regularly on top of the YouTube trending page.
In addition to his content creation, he has also launched his self-titled clothing line, Power by Lachlan, creating coveted, limited edition streetwear drops
As such a prominent streamer, content creator, and HyperX hero, Lachlan knows that having reliable, comfortable gear is important. That's why Lachlan chooses HyperX. HyperX headsets help Lachlan come through clearly for his legion of fans thanks to their noise-cancelling microphones, and their signature long-lasting comfort help him stay focused even during marathon livestreams.