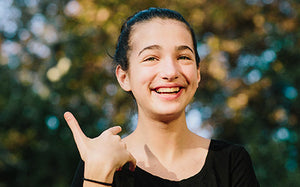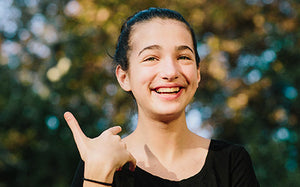 Ewok
Location: USA
Platform: PC
Favorite Games: Fortnite/Minecraft/Roblox
Sound is definitely a key component in video games. In some games, playing without sound is like playing the game on Hard Mode. Yet, Soleil "Ewok" Wheeler finds a way to push past it and still excel at the games she loves.
A member of the Forbes 30 Under 30, Teen Vogue's 21 Under 21, Ewok was invited to participate in the Fortnite Summer Block Party where she and her celebrity teammate, Kurt Benkert, placed in the Top 10 in the 2nd Annual Fortnite Pro-Am. That performance, combined with the wins she'd been amassing in-game, helped her become the first female member of FaZe Clan, as well as the winner of the 2019 Golden Joystick for Best New Streamer. That's a pretty hefty set of accomplishments for someone who's not even in their mid-teens.
When you're trying to compete with the best of the best, you have to make sure that all your gear is as responsive, accurate, and reliable as it can be. That's why Ewok trusts in HyperX peripherals. HyperX keyboards and mice give her the precision and responsiveness she needs to snag those Ws, and HyperX DRAM and SSDs keep her load times low, and her FPS high.
If you're dropping in against Ewok, even though she won't be able to hear you, she's definitely gonna find you, and when she does, she'll be gunning for you with the HyperX advantage.